Can you click a mouse and type a few sentences ?
I'll show you how to make a website with just those skills
You will learn:
What you need to get started
How to make a website you can manage yourself
Why you won't need any technical skills
What software you need to make your website
Impressing your friends, sharing ideas, and reaching people all over the world starts with a great website. Setting up your own website doesn't have to be complicated or expensive.
In this step-by-step guide you will learn how to setup a fully functional, great looking website. You don't have to be a computer whiz, or have any special software or fancy equipment to learn how to make a website.
In fact all you need to know how to do is click a mouse and type a few sentences. I'm going to show you how that is possible in this guide.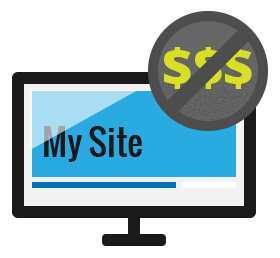 What You Need
You will need the following before making a website:
This quide
Time
Technical skills
Credit card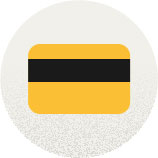 Money
It will cost you
around $60 for
your website
3 parts of a website
A domain name
is what you call your website.
My domain is www.digitalexits.com
Website hosting
puts your website on the internet.
You can't have a website without this service.
Website building software
installs your website in a few clicks.
No technical skills required.
Step 1
Choose a Domain Name

The first step in making a website is to choose your domain name. A domain name is what you are going to call your website. To get a domain you have to register that name each year for a fee. www.make-a-web-site.com is my domain name. Getting a domain is only the 1st of three things required to make a website, you also need web hosting and a website builder. In step two I will show you where to find these.
Your domain is important. I recommend either it be a cool catchy name or a description of what your website is about. For example, Facebook.com is cool and catchy but isn't just about sharing pictures and updates or what you're up to with your friends. On the other hand Creditcards.com explains exactly what the website is about.
How much does a domain name cost?
A domain needs to be registered yearly and costs $11 per year.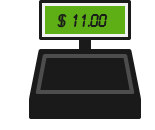 Where do I get a domain name?
You register a domain name when you purchase website hosting. In the next step you will learn about website hosting, what it is, why you need it and where to get it.
Our Recommendation For Website Hosting
Your website needs to be connected to the internet so people can see it, website hosting does that. Website hosting packages can cost between $100 and $200 per year. We recommend a company web hosting hub because they charge $48.
Webhostinghub.com is my recommended website hosting supplier for building great websites without spending thousands. They are great because:
– Get your website online for $48
– Easy to use platform
– Your account includes their one-click website installer
– Design your website with over 500 templates
– 24/7 technical support for any problems you encounter
– 90 day money back guarantee
Step 3
Create Your Website
How much does a website cost?
Your website will cost around $60. This is made up of $11 for your domain name and $48 for your website hosting. The actual software that you build your website with that is supplied by your website hosting company is complimentary and doesn't cost anything.
How To Make A Website [Video Below]
Watch the video below to see the process of choosing a domain name, getting the right hosting package, signing up for Webhostinghub and then finally installing and setting up a website.